Collection: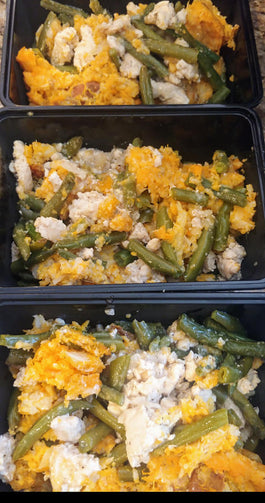 Collection:
Thrive Shephards Pie
Thrive Shephards Pie
Regular price

Sale price

$11.00
Lean ground chicken breast, topped with fresh green beans and mashed sweet potato/cauliflower blend lightly seasoned. Great healthy winter comfort food!
Ingredients: Chicken breast, green beans, cauliflower, sweet potatoes, fat free greek yogurt, onions, olive oil, Mrs. dash seasoning blend, salt, pepper.
Calories: 246 Pro:34 Carb:22 Fiber:6 Sugar:8 Fat:3