Collection: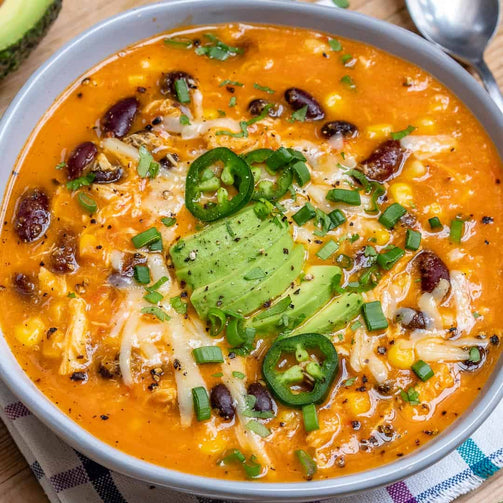 Collection:
Creamy Chicken Enchilada Soup
Creamy Chicken Enchilada Soup
Regular price

Sale price

$12.25
This is both comforting and filling, yet somehow has a summer feel to it! Light on the beans and high on veggies and protein, topped with an avocado cilantro greek yogurt (our own and so good!) and carrots in place of corn, to lighten the carbs and increase the fiber!
Ingredients: Chicken breast, black and kidney beans, tomato paste, fire roasted tomatoes, carrots, ff greek yogurt, avocado, cilantro, cauliflower, no sodium chicken broth, pink salt, cumin, garlic, pepper, red bell peppers, onion, ff cheese, oregano, celery. 
Calories: 355 Pro:41 Carbs39 (22 impact-17 grams fiber) Sugar: 15 (natural veggies and tomatoes-no added) Fat:5