Collection: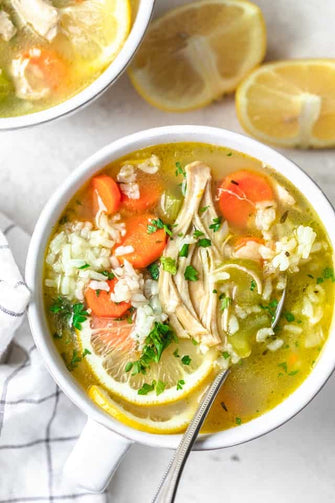 Collection:
Lemon Rice Chicken Soup
Lemon Rice Chicken Soup
Regular price

Sale price

$12.00
So simple but so good! Perfect lemony spring soup full of vegetables and cauliflower/brown rice blend, with some chicken breast for added protein:) For a bonus, add some high protein pita chips!!
Ingredients: chicken, carrots, celery, cauliflower, lemon juice, brown rice, parsley, nutritional yeast, rosemary, chicken stock. 
Calories:275 Pro:31 Carbs:24 Fiber:10 Sugar:7 Fat:6