Collection: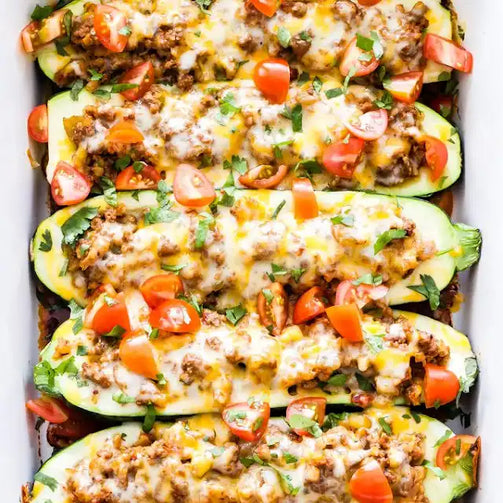 Collection:
Zucchini Taco Boats!
Zucchini Taco Boats!
Regular price

Sale price

$12.00
All things Taco with lean ground chicken and cooked into a Zucchini Boat!:)
Calories:267 Protein:43 Carbs:20 Fiber:5 Sugars:8 Fat:2
Ingredients: Zucchini, Chicken breast, tomatoes, cauliflower rice, onion, salsa, cilantro, green chilies, oregano, pink salt, pepper, cumin, chili powder, fat free cheese.